What Latinos want to hear from Biden today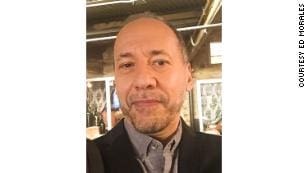 CNN purports to know what is it that Latinos want from Biden. So, if these are the Latinos in Miami, hey, keep the embargo? If it's the Hispanos from New Mexico, enforce English only? How about independence for Puerto Rico? We Latinos are different, united by a common language and a uniform attitude from the outside. Ed Morales analyzes the Latino vote of 2020, about which we have A LOT to learn before we come for conclusions for the next time.
A closer look at the 2020 Latino vote
Ed Morales ( @SpanglishKid ) is a journalist and lecturer at Columbia University's Center for the Study of Ethnicity and Race and the Craig Newmark Graduate School of Journalism at CUNY. He's the author of the book "Fantasy Island: Colonialism, Exploitation and the Betrayal of Puerto Rico." The views expressed are his own. View more opinion articles on CNN. (CNN)
The installation of Joe Biden as the 46th President of the United States was a welcome relief from four years of Donald Trump's constant demonization of Latinos , from separating immigrant children from their families to building his border wall to tossing paper towels at hurricane-ravaged Puerto Ricans.
Inauguration Day featured the New York-bred Supreme Court Justice Sonia Sotomayor, of Puerto Rican heritage, swearing in Vice President Kamala Harris, fellow Nuyorican Jennifer Lopez quoting the Pledge of Allegiance in Spanish, and the revival of " La Casa Blanca," the Spanish-language page on the White House website.
But it's going to take more than just J-Lo's remix of Woody Guthrie's "This Land Is Your Land" and some symbolic gestures of inclusion to address the needs of US Latinos, a sometimes […]
Click here to view original web page at What Latinos want to hear from Biden
Read also
Talk Radio and Latinos in Los Angeles