Undocumented Americans that Make America Great Again
These ten undocumented immigrants that Make America Great Again are a sample, not only of people of their category but of the Latino community in the country as a whole, a group characterized by their hard, incessant, selfless and sacrificial work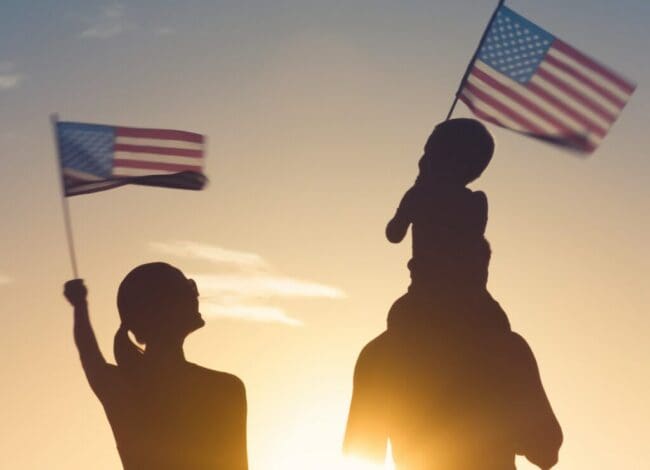 The most celebrated immigrants
From Hungary, Joseph Pulitzer, journalist and congressman. From Austria, Arnold Schwarzenegger, bodybuilder, actor and Governor of California.
There are more, many more.
Racism as tradition
What changes over the years is the object of discrimination and hatred against immigrants. One hundred years ago, Italian immigrants were not considered white. The same is true for  other groups that came from Europe: Poles, Jews.
Famous Latino Immigrants
But most of the millions of immigrants who built America came here in poverty and fear, nameless and uneducated but with endless hope.
And many of them contribute to our society in a unique and memorable way, after they had to work twice as hard.
The ten names that follow have then little in common. Some are rich and famous people. Others have made progress within their communities. Others fell because of their mistakes or because of an enemy bullet.
But they are united by the fact that they came to the United States undocumented.
Today, the country thanks them.
Salma Hayek
"I was an illegal immigrant in the United States," she told the magazine. "It was for a small period of time, but I still did it."
Also, she says in the same interview, suffered racial discrimination as a Mexican in Hollywood: "It was inconceivable for American directors and producers that a Mexican woman could have a leading role."
Cesar Millan
Today his television series "The Dog Whisperer" is still broadcast in 80 countries; he is a bestselling author and philanthropist.
Dr. Alfredo Quiñones Hinojosa
He had been a farmhand outside of Fresno, California, where he came from his hometown of Mexicali, Baja California. He was the oldest of six brothers, and at the age of 19, started his life here with just a Mexican teaching license, his ambition and hope.
He told his own story in his 2011 book "Becoming Dr. Q: My Journey from Migrant Farm Worker to Brain Surgeon."
Luis Alberto Perez
He moved illegaly at the age of 8 from Guadalajara, Jalisco, to Pacoima and then to North Hills. He lived more than 30 years without papers. His father worked in construction. His mother took care of children.
There he graduated as a lawyer. He was also the first student beneficiary of the AB540 law that allows undocumented students to pay for their college education as if they were legal residents of California.
Javier Zamora
A couple of months ago he published a memoir, SOLITO (Hogarth), where he recounts the details of the trip as an illegal immigrant, for nine weeks, from El Salvador to Mexico and then to Arizona, where he arrived after the coyote abandoned his group in Oaxaca.
Sergio Garcia
García was the first undocumented lawyer in the country, and obtained permission to practice after a struggle of several years. Today, others have followed him.
Al Labrada
He grew up in Rosemead and El Monte. His mother cleaned houses and worked in a factory packing eggs. In the Los Angeles police he rose year after year, fulfilling functions in all the ranks.
Ruben Kihuen
Unfortunately, his political career was cut short by allegations of sexual misconduct against him by made a campaign staffer.
This native of Guadalajara, Jalisco, arrived in the country with his family at the age of 8.
Hugo Ortega
He was born in Mexico City and arrived undocumented in the United States in 1984 at the age of 17. In Texas he worked as a dishwasher and spoke no English. He currently owns a chain of prestigious restaurants and is the author of books on Mexican street food.
Damian Lopez Rodriguez
This list would not be complete if we did not include those who have given everything for this country where they did not even have residency documents. Therefore, the last selected is not a famous person. He did not graduate from college. He couldn't even have a family. Damián López Rodríguez, born in Mexico and who emigrated as a child, died in the Iraq war in 2007, undocumented and anonymous.
He received posthumous citizenship under the George W. Bush administration. His story came to light in a video distributed years later by Hillary Clinton's presidential campaign.
A sample