Monkeypox is disproportionately hitting Latino communities. Will California protect them?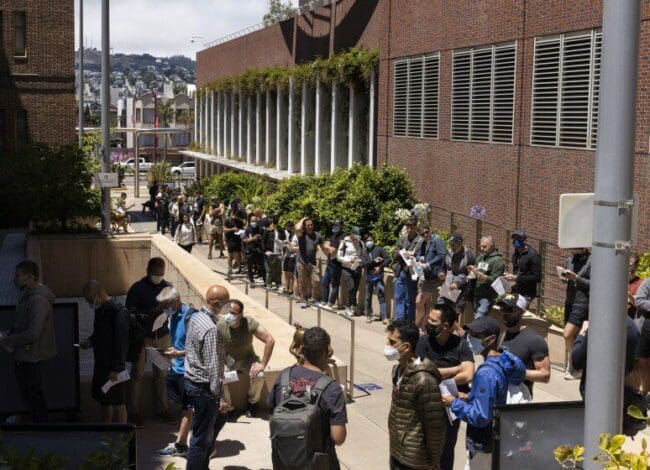 Long lines for monkeypox vaccine on July 12 in San Francisco, where the public health department reported that Latinos make up about 27% of monkeypox cases despite being 15% of the county. On Thursday the Biden administration declared monkeypox a national public health emergency, and cases continue to soar nationwide .
With more than 1,300 cases , California is second only to New York in spread of the disease — which transmits via skin-to-skin contact and bodily fluids and can cause painful lesions, among other symptoms.
For Latinos, who make up 37% of monkeypox cases in the state, the impact of the virus has grown deeper.
The San Francisco Public Health Department announced this month that nearly 27% of its monkeypox cases are among Latinos despite their making up 15% of the county. Further south in Santa Clara County, 41% of cases are among Latinos even though they make up 26% of the county's population. (Latinos currently appear to have fewer cases than expected in L.A. County relative to their population share, but that could be an undercount , as happened for COVID cases in L.A. and elsewhere.)
As more data of California's monkeypox cases gets reported, Latinos, especially those in the […]