Trending
A Library Tour
These are the greatest public libraries in the world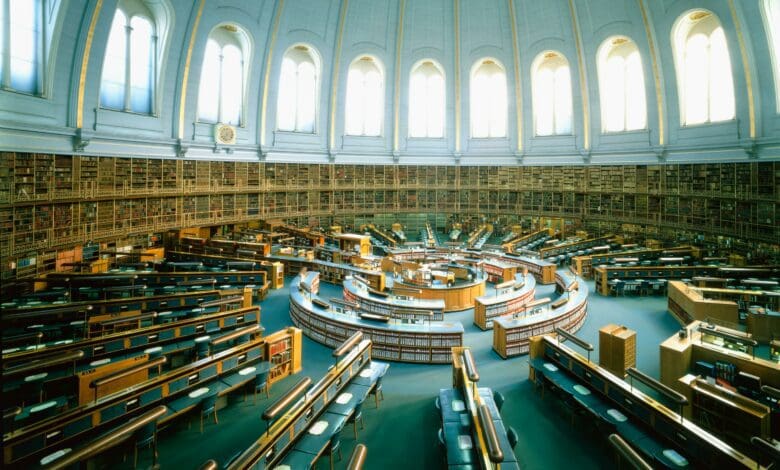 Given the advancement of digital books and audiobooks, lovers of printed books are losing the feeling of entering a "physical" library, where we feel like children in a chocolate factory. For this reason for those who want to in the 21st century to do a "Librarian Tours", I recommend the great libraries of the world that, thanks to Gutenberg and his printing press, have accumulated millions of copies, for the enjoyment of those of us who "suffer" from the vice of reading.
Of course there were memorable libraries, such as those of Uruk, Nineveh, Babylon, Greece or Alexandria, (destroyed in the year 641 and rebuilt in 2002), but we still have time to visit those that still exist…
The British Library
Let's start with the British Library, 96 Euston Road, London, founded on July 1, 1753, since it is the one that contains more than 170 million different titles, in all known languages, going through it will not be easy since it is 625 km long. shelves, which grow at a rate of 12 km. annual, and space to house more than a thousand seated readers. There we can find material from 300 a. C. or the Magna Carta or Leonardo da Vinci's notebook.
Library of Congress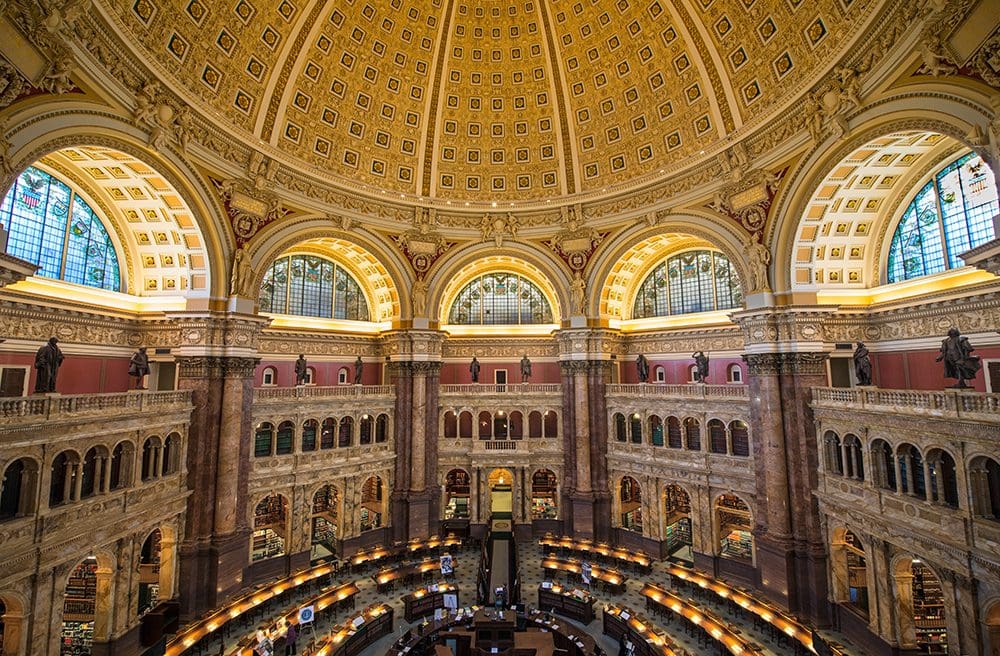 The United States Library of Congress, Washington D.C., founded on April 24, 1800, consists of three buildings, Jefferson, Adams, and Madison, which house 162 million documents in 470 languages, 68 million manuscripts, and the largest collection of rare and valuable books, including the first Bible edited by Gutenberg and the draft of the Declaration of Independence.
New York Library
Located in Manhattan, the New York Public Library, the result of the merger of the Astor Library (1854) and the Lenox Library (1870), currently occupies a building built in 1877 on Fifth Avenue. It consists of more than 53 million copies, plus manuscripts and maps, in the space there is also a conference and events center. There we can see the "book train", which transports volumes from the storage areas to the reading room, nicknamed the "literature roller coaster", the system transports 24 red cars, which move on rails automatically both in horizontally as well as vertically and allow to approach the volumes stored in its underground galleries, located under Bryant Park.
Russian Libraries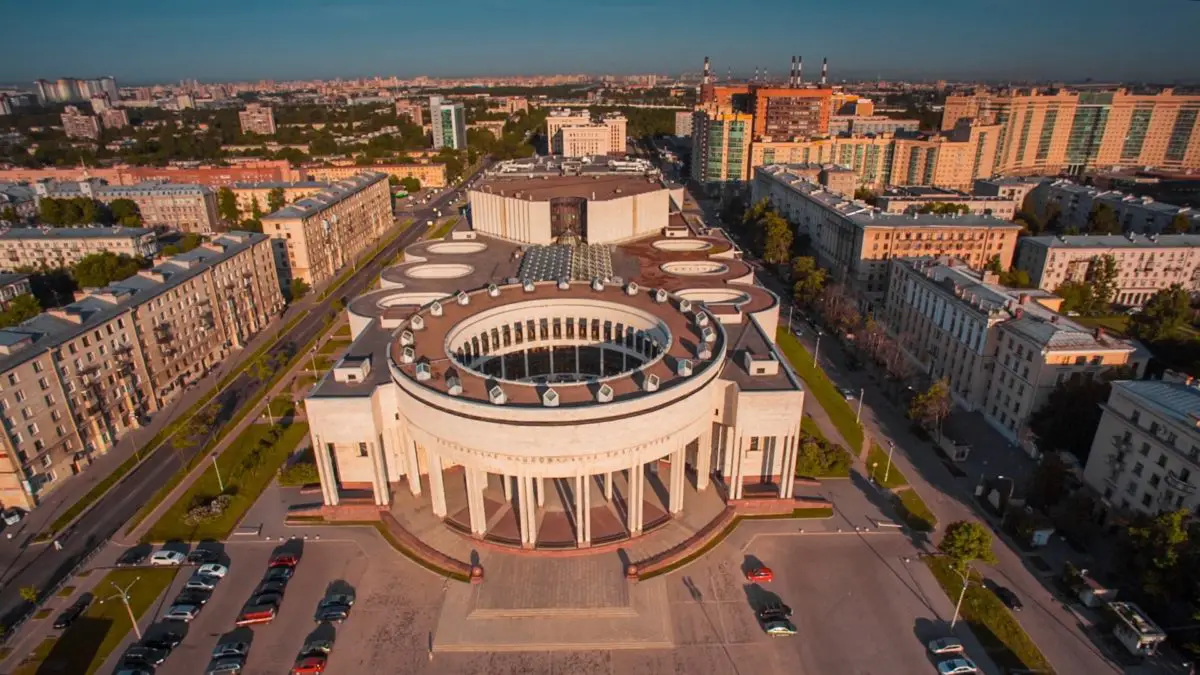 The National Library of Russia in Saint Petersburg derives from the old Imperial Library founded by Catherine the Great in 1795 and has 35 million documents, being the second most important in Russia, but the oldest in the country. Its bibliographic criteria are basically to collect materials on Russian history, culture and literature and scientific and scholarly materials in other languages, including important biblical manuscripts to incunabula and Renaissance and Baroque works.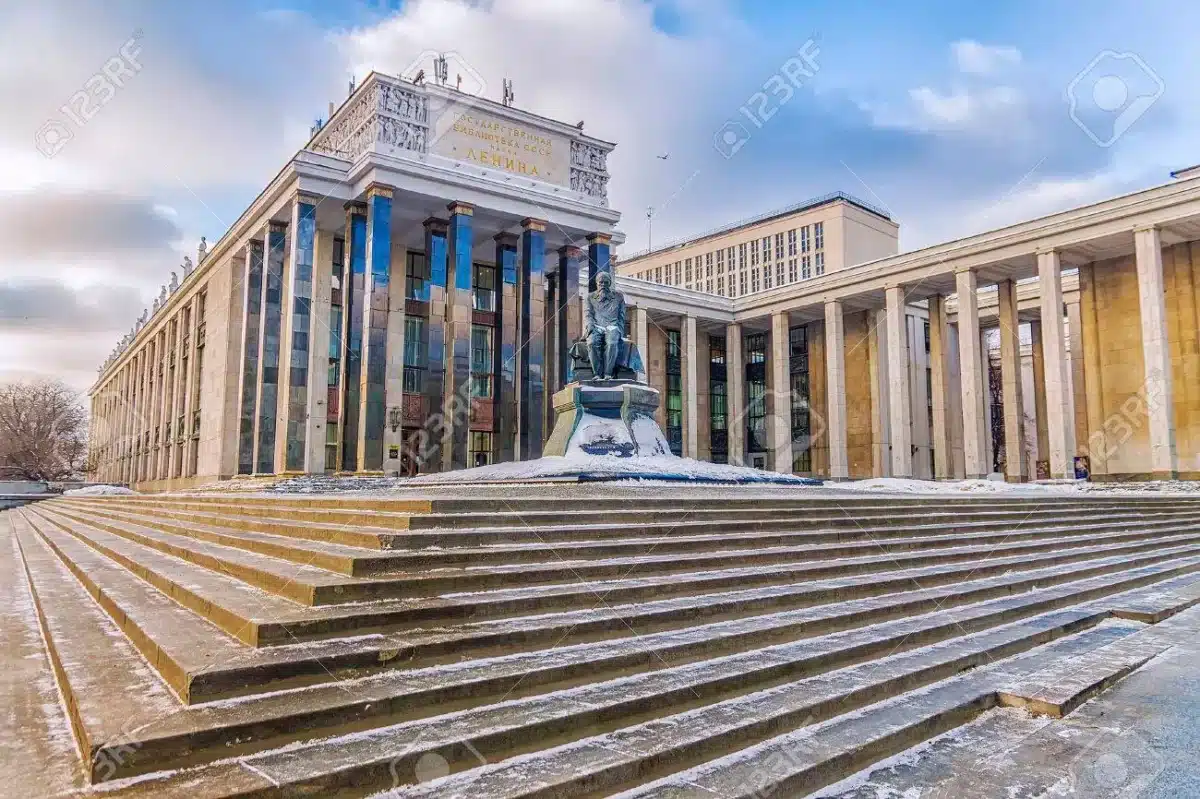 The Russian State Library, located in Moscow, opened its doors in 1862, but it has received its name since 1992, since since 1922 it was the USSR State Library. Its 275 kilometers of shelves store more than 45 million copies in 247 languages, 13 million newspapers, 350,000 musical recordings and more than 150,000 maps. From 1925 to date, a copy of everything published by the former Soviet Union and the new Russian Federation must be deposited in this library.
As a lover of printed books, I recommend visiting these libraries that, little by little, are transforming into literary museums, where our grandchildren will discover with amazement the printed letters of a book.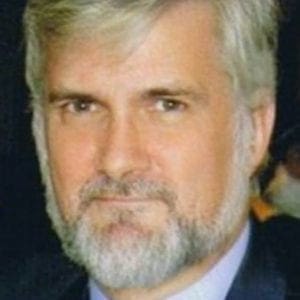 Cesar Leo Marcus was born in Buenos Aires, Argentina.
Doctor (PhD) in International Logistics and Foreign Trade, and Master (MBA) in Economic Sociology, he was professor of both chairs at the Universities of Madrid (Spain) and Cordoba (Argentina).
A journalist, he publishes in newspapers in California, Miami, and New York. He is a writer, he published twelve books, and a literary editor, director of Windmills Editions. He currently resides in California.